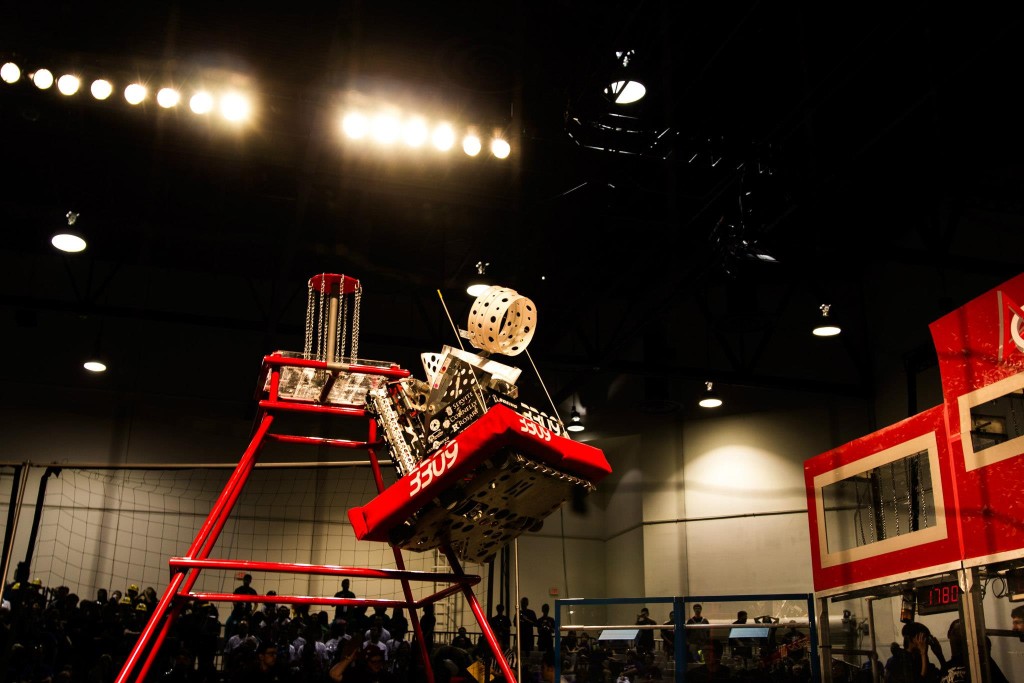 We finished our season last weekend in Las Vegas, and it was amazing. A very special thanks to our alliance partners 341 and 3366. We were lucky to build such an incredible alliance. 341 had an awesome bruiser of a robot and 3366 had autonomous and defensive capabilities. This was the first time that we were an alliance captain, thank you to these teams for making it special. (And how awesome is it that our first pick ever was Miss Daisy?)
Some highlights from Vegas this weekend:
Ranked 5th out of 47 after qualification rounds – Friarbots' first ever finish in the elite top 8
Helped set the match high score for the weekend (188)
Highest total climbing points of any robot in Vegas (330 alliance climb points)
Given the Innovation in Control Award (sponsored by Rockwell Automation), which "celebrates an innovative control system or application of control components – electrical, mechanical, or software – to provide unique machine functions."
Finished as semi-finalists (lost to #1 alliance and eventual champs)
If you want to see some great pictures from Vegas, check out our Facebook Page.